Hmmm Wellllll.... Lakota and Shawnee got skunked again at 1:00 a.m. in the morning!! The minute they walked in the door I could smell it. They stayed outside last night and it was pretty cold. Around 38 degrees. I was going to put them in the garage but Gary said to leave them out because they have to learn. They do have a dog house to sleep in outside. We had a bottle of VET Thiotrol Spray. Gary also went to the vet's and bought another bottle. Lakota HATES skunks!! The last time he was the only one to get sprayed. They usually get it right in the face and the chest. I sprayed them 4 times this morning. They finally got to come in around one this afternoon. Be sure and keep an eye out for that skunk.... because I am sending him your way!! lol
Lakota was really happy to get in the house. I asked him if he got sprayed by a skunk in the 2nd photo. He later went to the dinning room and laid under the desk. I was trying to make him go lay where I put the towel.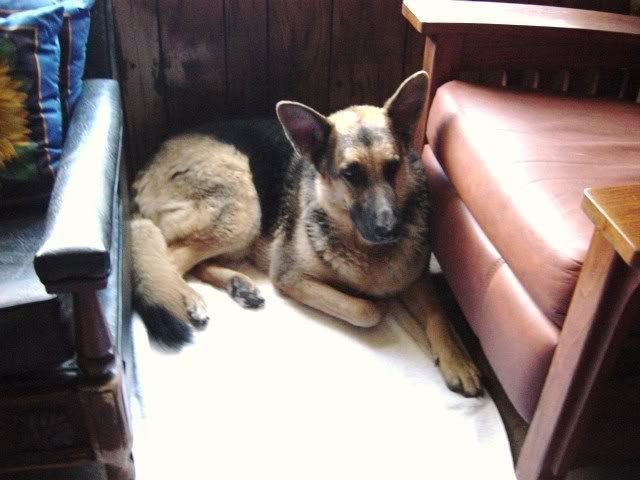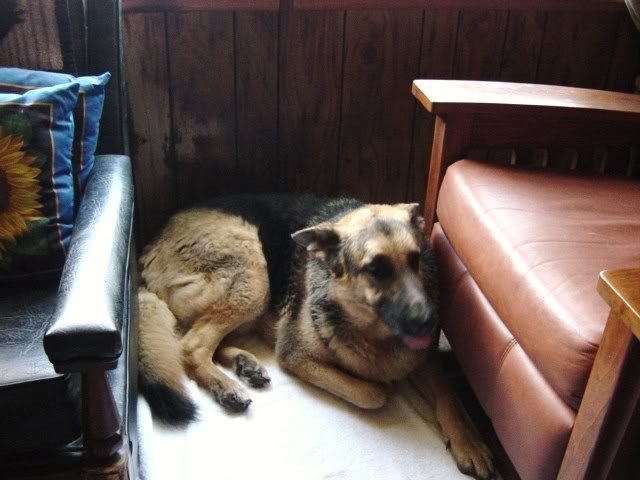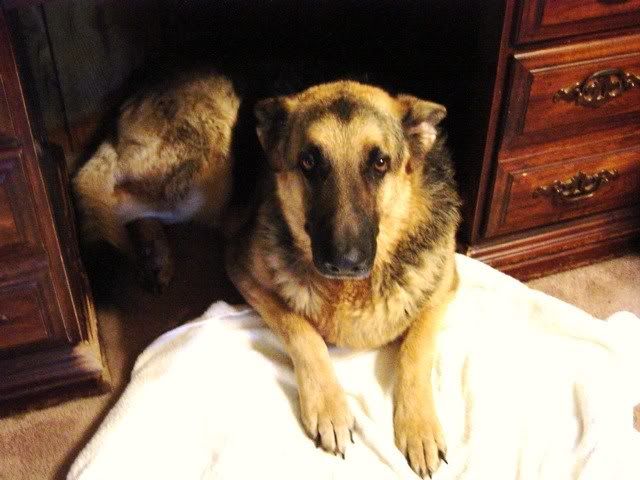 Shawnee was glad to get in the house. Asked her if a skunk sprayed her in 2nd photo. She later stretched out on the towel and took a nap. She wants to do what I tell her. She is a very good dog... both are but Shawnee wants to please me. They are both exhausted and glad to get back in the house. The skunk spray is really strong and gives me a headache! I tried tomato juice and it did not work on Lakota. This Vet brand has a sprayer on the bottle and it works sooo much better than Skunk Off. It also has twice as much as Skunk Off.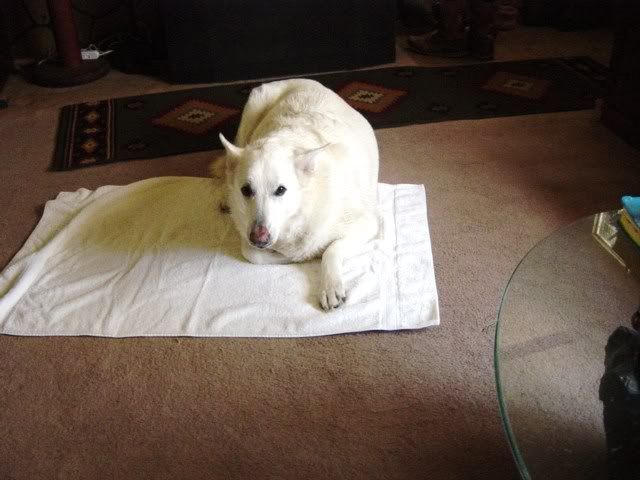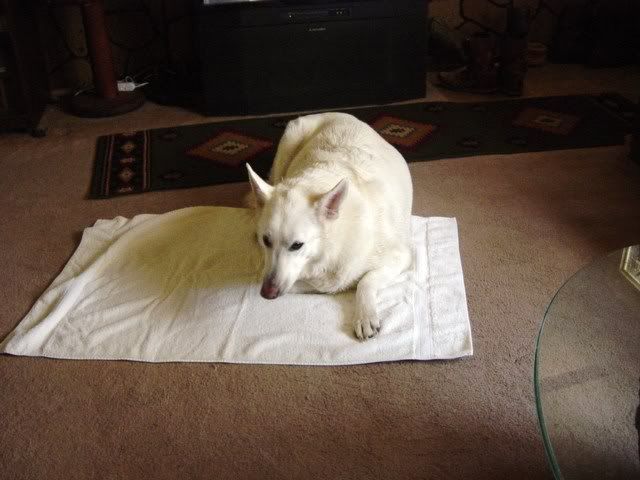 Wishing all of you a blessed Saturday. Prayers & hugs, Janie