I laid my own linoleum several years ago. Yep! Cocked it around the stool and tub so water wouldn't get through the cracks in case of water spill or leak. lol I wanted it done good; so I did it myself. lol
Here is a photo of my bathroom scales. If you will notice it has a top just like my linoleum. All I did was take a piece of paper (1 side of grocery sack), lay it on top of scales and press hard to get a pattern. The creases will show when you do that. I cut out the pattern, laid it on the top of a piece of self stick linoleum, drew pattern with pencil, cut it out, and then stuck it to my bathroom scales. I also measured the bottom of my wicker stand and cut out a piece of linoleum and stuck it to the side of my little shelf.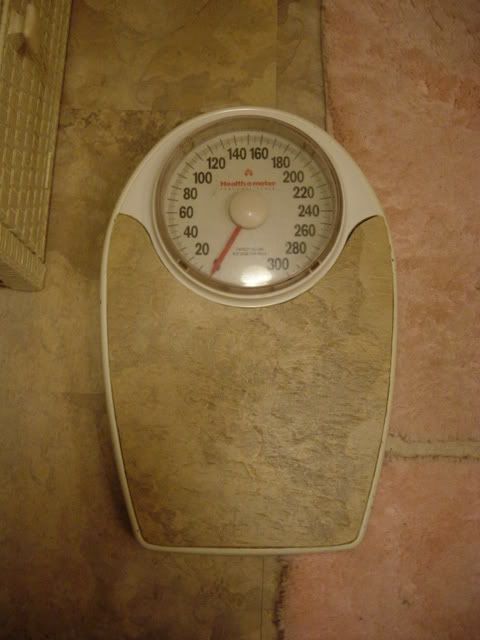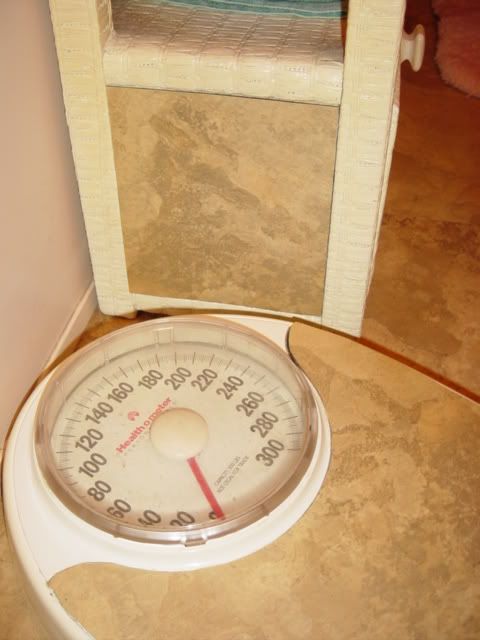 Another project I did was put ceramic tiles on top of my end tables. I put 2 full size in the front, Lowe's cut the other 2 shorter, and I put the shorter ones in the back. Put the edge of tile along sides, front, and back, and put grout between the spaces. Gary said I could not do it!! Ha! It worked and I love how the top of my end tables look and so easy to clean off with a wet washcloth!
Wishing all of you a lovely day with lots of blessings. All are in my prayers.