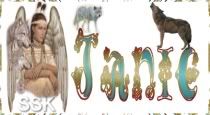 Thank you Sugar for the beautiful tag. :)
It is hard to believe that it has been 8 days since I received a call about my aunt's funeral. It seems as though at least 2 weeks have passed by. Saturday I started cleaning on the house for company Tuesday. Good thing I have company once in a while so I will do some deep cleaning on the house. LOL I got the extra bedroom and the bathroom cleaned very good, used the sweeper, and did some picking up and swiping things down. By that time I said... forget the dust!!! haha!
The air conditioner and heater was in by the time I got back from the funeral Friday. Sunday we went to church twice and I sang "He Touched Me" in the morning service. Late Monday night I went on line to check emails and ended up looking at the news with the guy and Craig's list. WHAM! I got a virus!!! Ugh! I did not have time to deal with it since we had to go to Assistant Living and company the next morning!! Virus ware said it could not clean it up or quarantine it!! Trend said it was a temporary file. I went to the control panel, cleaned my hard drive, went to Internet options and deleted files and add on. I then updated my virus ware and spy ware. I then turned off my computer until yesterday afternoon. Yesterday I did 2 virus checks, windows defender, and spy ware check. Nothing! I took it to Best Buy this afternoon and they could not find the virus. They said I must have deleted the file. It was not a real bad virus .... just something that would make my computer act crazy!!
I sat here and waited on the county inspector from 8 until 12 this morning and he did not show up. I took my computer in, went to Aldi's, met Terry Ann at IHOP, and by the time I got home we met the 2 couples for dinner. Busy week!! lol Through it all I am just glad that the virus is gone... and I have a half way clean house. lol
Hope all of you have had a blessed week. All of you are in my prayers.