Just a quick entry with some photos. Yesterday evening the neighbor told us they were going to burn their field. I guess the fire department came out this morning before I got up. Their field has many trees and stuff on it. Last week 2 men set fire to field and it killed one man and other is critical in the hospital. To see fire coming toward you is really scary!! All of the horses and Harley was watching the fire. It looks small compared to the real thing. The videos are real short. No talking ... just from my digital camera... not video camera.
This is the beginning:
Hmmm videos would not load??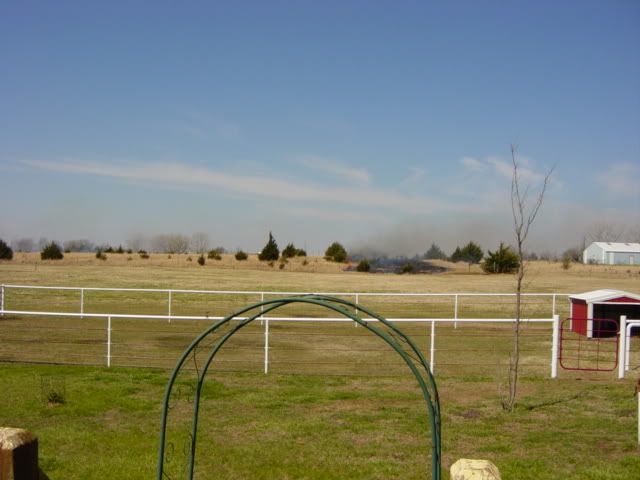 Well I hope this comes out alright... doing it html. HAPPY EASTER. HUGS, JANIE