Harley (Houdini) lol must not have ever had a barn for shelter. He does not want to come in the barn. He cried for 2 days, but I did not hear him much today. :-) He is use to a woman. I guess he woke her up every morning baying. I am trying to get him to come to me in these 3 photos.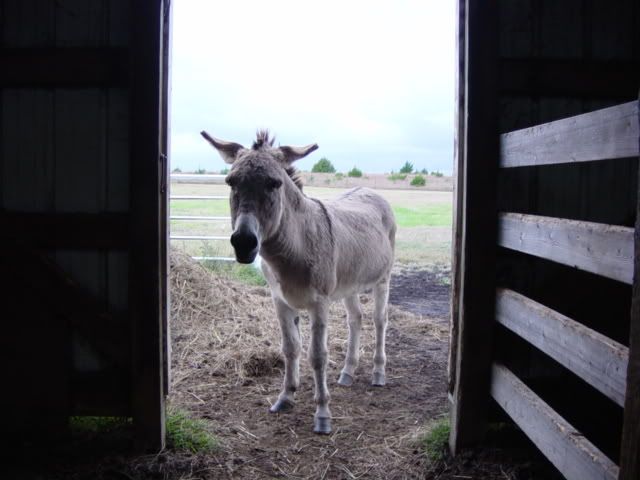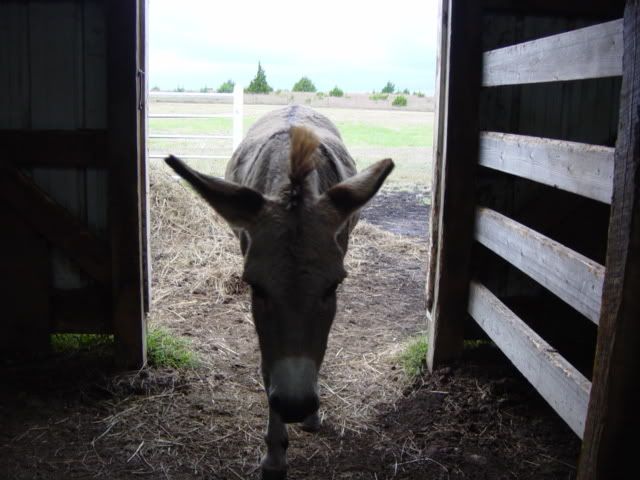 While I was trying to get Harley in the barn, Miss Gracie was eating.
Miss Gracie looks like a big horse when she looks over the stall. lol
But this why!! lol She stands in her feeding bin to look over. lol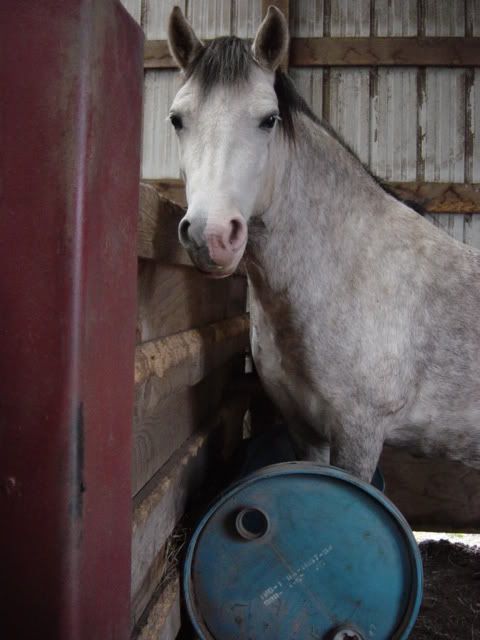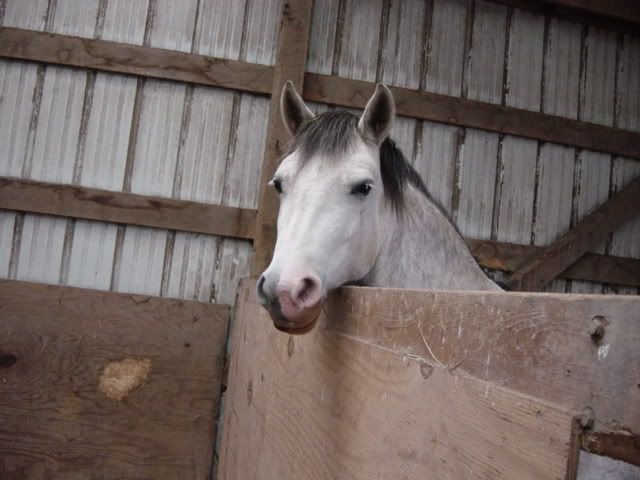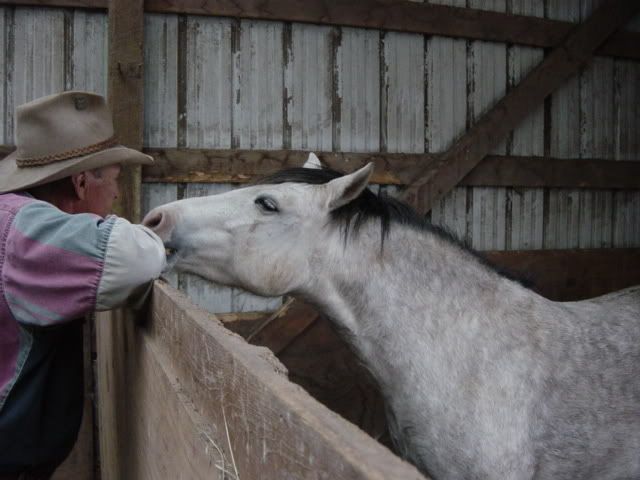 Poor Shawnee (female) and Lakota (male)... they just don't understand why they can't go in the stalls.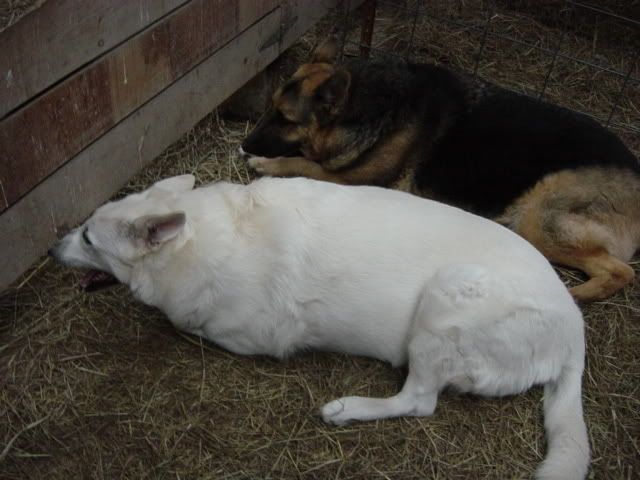 Wishing all of you a blessed week with lots of blessings. All of you are in my prayers. God Bless and hugs, Janie