Well I guess I can say I am 2/3 well. lol I still have 3 more days of pills. I don't think I have coughed this much in a long time. I believe I had a bad sinus infection before everything got bad. I do think I will live. lol Our friends that go to Assistant Living on Tuesday; also got the same thing I have. Church or Assistant Living is where we got it. hehe
I have stayed pretty close to the house but today we drove about 60 miles northwest and went to Burden, Kansas. It is Yoder Concrete statuary. I finally got the White German Shepherd to put on Cherokee's grave on the pond dam. I also picked up a white wolf, small unpainted German Shepherd, and 2 concrete blocks to put on 2 graves; one for my mother and one for Gary's mother. I had to buy one block that was unpainted but I can do it pretty easy. I forgot to take my camera when we put the German Shepherd on the pond dam, so will have to post it next time.
Here is the white wolf. Thought this was funny when Lakota smelled the back of of it. hehe Sorry, no smell Lakota. lol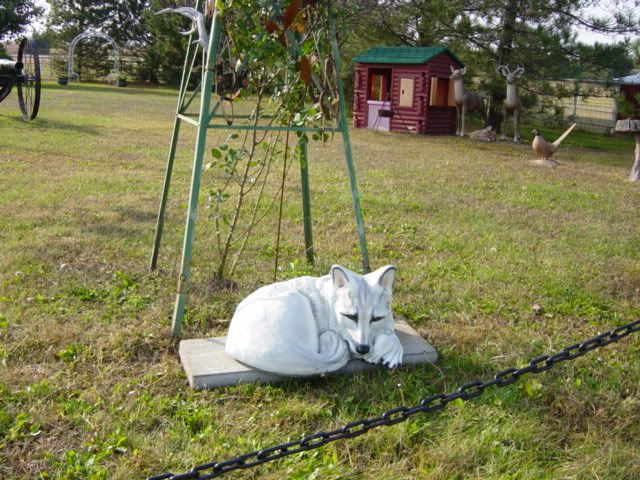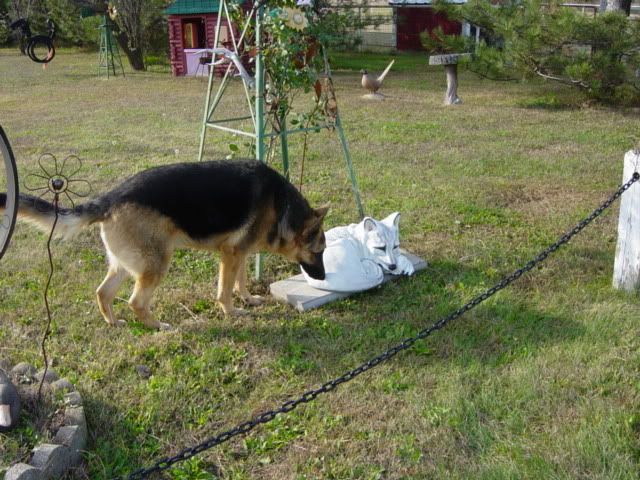 This is the block for mom and I will paint the other one for next Memorial Day. I like to get things like this as much as I do flower arrangements.

Thought I would show a couple of photos of the miniature horses. This will show how small they really are.
This is Snow Satin with Gary.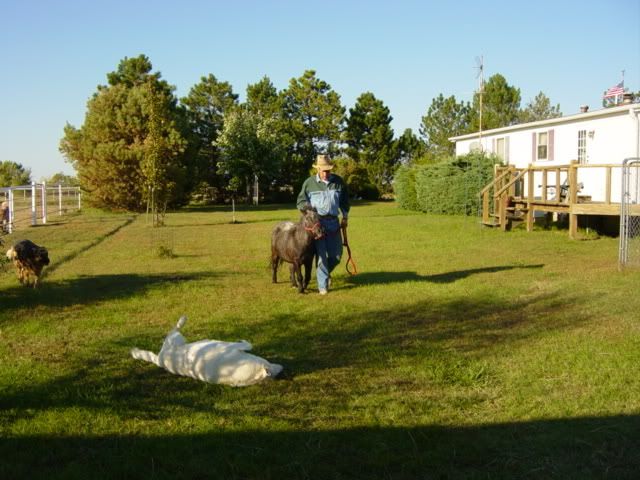 This is Speedy Moon with Gary.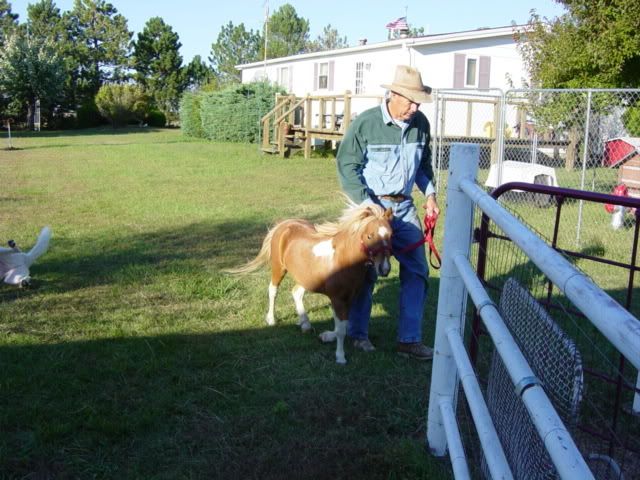 I have commented on some journals but just have not felt too good so will have to get caught up. Hope this finds everyone well. All of you are in my prayers. God Bless, Janie