Thought I would share some photos of the cats!! I have 4 cats. This cat is a new kid on the block and the youngest. He hangs out with the dogs most of the time. He really thinks he is something great!! His expression reminds me of the cat in "Cat From Outer Space"... yes, I know that cat was a Siamese. :) This was a free cat like the burro. The only difference is that he was not invited here... he just showed up unannounced one day. By the time we took him to the vet the "Free Cat" cost us $150 !!! He is pretty smart because he gets a lot of attention. If we (or the dogs) don't notice him when we walk on the porch... he will reach out and slap us!!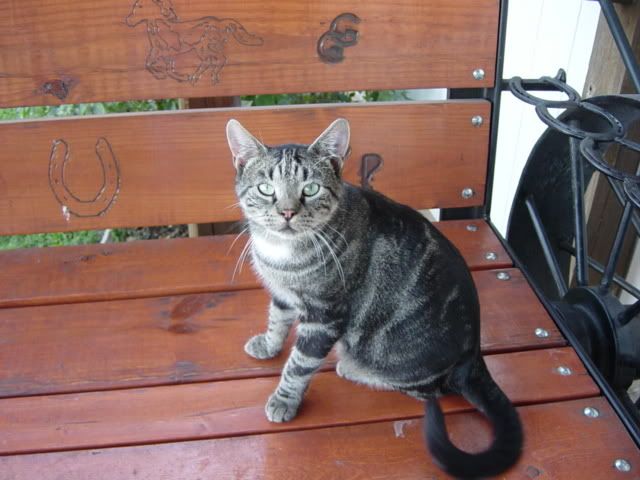 This "Queen" is Mama Kitty!! She does not tolerate Scruffy very much at all! As you can see in one of the photos her ears are laid back and she is ready to nail him. Mama Kitty is the oldest and the "Boss".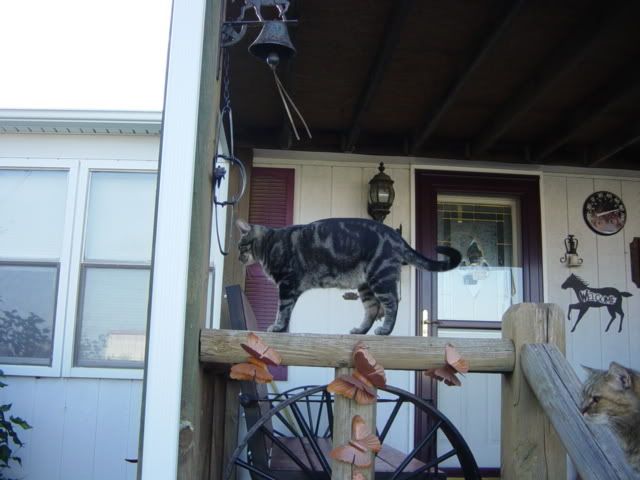 This is Sammie. She is playing with something??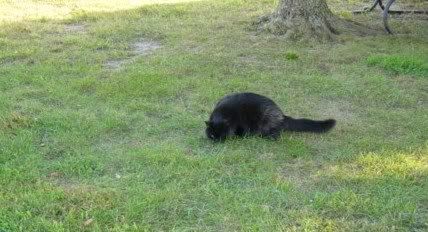 This little lady thinks she is a pretty girl... which she is! lol
Wishing you all a blessed Sunday. Hugs, Janie